When you are getting a new copier for your business you are going to want to make sure that it is something that you can rely on. We think that the best way to get something that you can trust is to work with a copier brand that you can believe in. When you need something that is going to last you for the long haul we always recommend that you get an HP or Kyocera copier.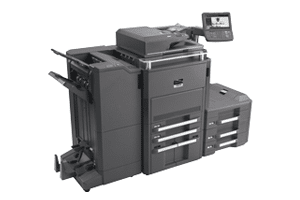 At Kansas City Copier we believe in HP and Kyocera. They are our bread and butter because we believe in these machines. They are some of the most trusted brands in the copier industry, and they allow us to offer you with a wide variety of solutions that will fit your business.
Over the years of working together with a number of businesses we have found HP and Kyocera to be our favorite brands to lease. Our experts will agree that they make some of the best office copiers that come at an amazing value.
This wide variety of brands allows us to offer you a number of machines that could be a great solution for your business. We believe that giving you a number of choices allows us to best provide the best service possible.
Don't trust just anyone with your business. You only want to work with someone that you know shares the same values as long-term goals as your business. This is why we work with HP and Kyocera, and why you should work with us.
Give us a call today to learn more about getting a great HP or Kyocera office machine for your business today.