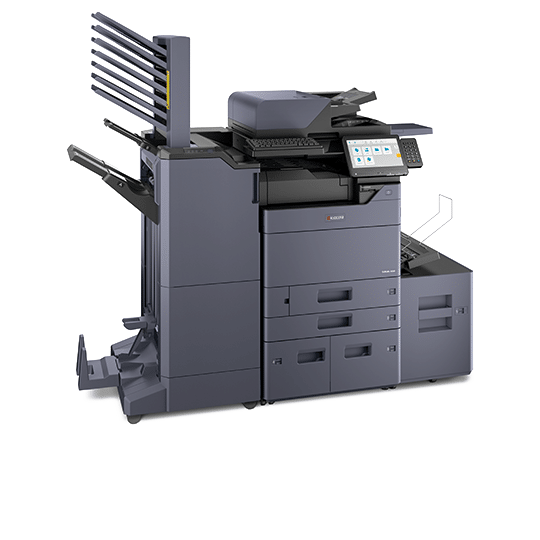 Leasing a Kyocera Copier from Kansas City Copier: Advantages and Benefits
---
Why Lease a Kyocera Copier from Kansas City Copier?
When you're considering updating or replacing your office's printing solution, choosing to lease a Kyocera copier from Kansas City Copier is an intelligent choice. Here's why:
1. Financial Benefits: Embrace the Section 179 Tax Advantages
One of the significant advantages of leasing a copier is the potential tax benefits, especially the Section 179 deduction. This provision allows businesses to deduct the full purchase price of qualifying equipment financed or leased during the tax year. That means if you lease a Kyocera copier from us, you could potentially deduct the full cost from your gross income, giving you substantial tax savings.
2. Factory Authorized Technicians at Your Service
At Kansas City Copier, we don't just provide you with a piece of equipment; we offer peace of mind. Our team of technicians are factory-authorized, ensuring that they have been trained to understand every aspect of your Kyocera copier. This ensures not only timely but also efficient and effective service when you need it most.
3. The Kyocera Advantage
Choosing Kyocera is choosing quality, reliability, and efficiency. Some reasons why Kyocera stands out:
Eco-Friendly: Kyocera is known for its commitment to sustainability. Their devices often come with energy-saving features and are built using environmentally friendly methods.
Durability: Kyocera copiers are built to last. With their ceramic drum technology, they offer longer lifespans, meaning fewer replacements and reduced costs in the long run.
Innovative Features: With Kyocera, you're not just getting a copier. You're getting a multi-function device packed with features designed to make your office's day-to-day tasks easier.
Cost-Effective: Kyocera's unique technology ensures that the total cost of ownership is lower compared to other brands. This includes longer-lasting parts, efficient toner usage, and reduced maintenance needs.
---
Lease a Kyocera Copier from Kansas City Copier Today!
Leasing a Kyocera copier from Kansas City Copier is more than just acquiring a device; it's an investment in efficiency, reliability, and financial savvy. With tax benefits like the Section 179 deduction, top-tier support from our factory-authorized technicians, and the inherent benefits of Kyocera as a brand, you're set to take your business operations to the next level.
For more information or to start your leasing journey, contact Kansas City Copier today. Let us be a part of your success story.