Leasing a Sharp Copier from Kansas City Copier: Advantages and Benefits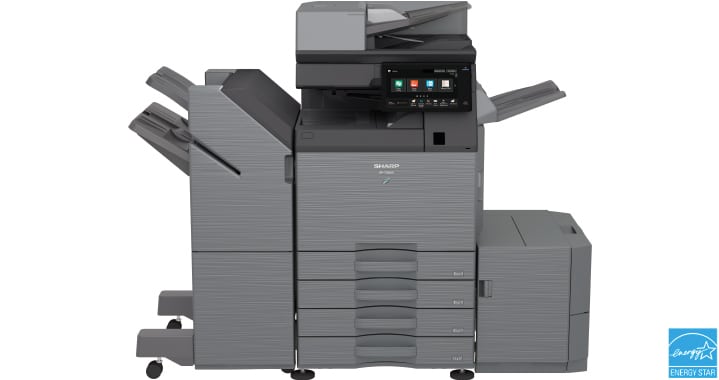 ---
Why Lease a Sharp Copier from Kansas City Copier?
When in the market for a top-tier office printing solution, a Sharp copier leased from Kansas City Copier emerges as a prime contender. Here's a closer look at the multitude of advantages it brings to the table:
1. Financial Benefits: Capitalize on the Section 179 Tax Advantages
One of the more prominent perks of leasing a copier is the enticing tax benefits it comes with, most notably the Section 179 deduction. This unique provision empowers businesses to deduct the entire purchase price of qualifying equipment that's been financed or leased during the tax year. This translates to: lease a Sharp copier from us, and you might find yourself in a position to deduct its entire cost from your gross income. This can lead to significant tax savings.
2. Service Excellence with Factory Authorized Technicians
Our commitment at Kansas City Copier goes beyond just providing stellar equipment. We promise unparalleled peace of mind. With a roster of technicians who are factory authorized, you're ensured professionals who've been trained exhaustively on every nuance of your Sharp copier. This guarantees prompt, adept, and effective service whenever it's summoned.
3. The Distinct Sharp Edge
Opting for Sharp is tantamount to opting for innovation, efficiency, and reliability. Here's what makes Sharp a standout choice:
State-of-the-Art Technology: Sharp copiers are famed for their advanced technologies, ensuring impeccable print quality and seamless integration with business applications.
Eco-Conscious: Sharp's commitment to the environment is evident in their copiers, which frequently feature energy-saving functionalities and are manufactured using sustainable methodologies.
Robust & Long-Lasting: Durability is synonymous with Sharp. Their copiers are designed for longevity, translating to fewer replacements and cost savings in the long haul.
Feature-Packed: With Sharp, you're procuring more than just a copier. You're investing in a multifaceted device brimming with features tailored to streamline and simplify your office operations.
Cost-Efficient: Thanks to Sharp's avant-garde technology, their copiers often result in a lower total cost of ownership. This includes parts that last longer, optimized toner consumption, and minimal maintenance requisites.
---
Lease Your Next Sharp Copier from Kansas City Copier
Choosing to lease a Sharp copier from Kansas City Copier is tantamount to making an astute business decision. Apart from the impressive Section 179 tax deduction benefits, you also gain access to unparalleled technical support, courtesy of our factory-authorized technicians, not to mention the myriad intrinsic benefits that come with the Sharp brand.
To embark on a journey of enhanced business productivity, reach out to Kansas City Copier today. Let's craft success stories together.