Do you have the copier you need but still need a laser printer to keep everything running smoothly? Well, at Kansas City Copiers we are industry experts on laser printers as well as copiers. We have the best brands of laser printers in Kansas City from Kyocera as well as HP.
We have certified technicians that know the ins and outs of all the printers and copiers we carry. They will make sure that you are not stuck with a machine that will let you down, and will be on hand to help you with any problems you may run into along the way.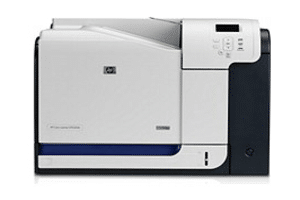 We are not interested in selling you the most expensive laser printer or copier just to pad our pockets. We are here to make sure that you walk out with the best possible last printer or copier for the job.
We offer a variety of solutions to whatever printing problem you may have. We want to get you the HP LaserJet Enterprise series of laser printers that fit all your business needs. We could also get you started with a new Xerox laser printer or Kyocera Laser printers if that is what you are looking for.
Our machines are always in the best condition and we can help you decide what's best for your business today. If you have any questions please contact us as Kansas City Copier.