Finding a copier lease that works for you is about choosing something that will work for years to come. These are long commitments so you are going to want to make sure that everything looks good for that entire time. However, not everyone reads the fine print that can change how your lease is dealt with in the future. Keeping your copier lease payments low is crucial, especially when budgeting for the future, but you have to know what to look for.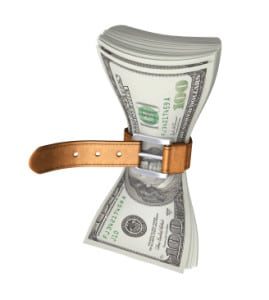 Look into any lease before you sign it. Pay close attention for anything that mentions the ability for your copier leasing company to raise your payments after a certain period of time. Usually, it will state that they will be allowed to raise payments after 2 years.
Now, your leasing company may say that it only gives them the ability to raise prices, not that they necessarily will. However, this is deceiving for two reasons.
Basically any company that can legally raise prices will do so. They are in the business of making money, so it's unrealistic to imagine that they will keep your payments low just to be nice.

They put this in your lease when you're beginning payments are low. It is used as a way to draw you into a lease that looks great at first, but then over time becomes more expensive than you planned.
This is a tricky way to make you sign a lease that isn't as good as it looks on paper. It's also important to remember that your payments are likely to rise with the rate of inflation. There is very little you can do about that. However, we have seen leases that allow companies to raise rates as high as 12% per year! That kind of price increase is completely unfair.
Keeping your copier lease payments low is extremely important when you are signing a copier lease. Look through everything closely and make sure you understand everything before you sign a contract.