Are you in need of an affordable copier in Kansas City? Many copier leases can be unattainable for new, growing businesses. One option to save yourself some money and monthly stress is to consider a used copier. Purchasing a used copier can be the perfect option for those who need something functional for their office that won't break the bank.
Used copiers will have a large upfront cost for purchase, but you will save money over time. For some people, getting away from monthly payments is the most important thing. IF you are concerned about monthly cash flow, then a used copier is probably the way to go.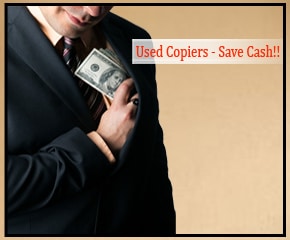 At Kansas City Copier we want to ease your fears about buying a used copier. Used office machines have a stigma that is often not true. Many people think that buying a used machine will lead to them dealing with a variety of problems down the road.
The reality is that our used copiers are in great condition. Our used copiers were owned by other businesses that followed the rules of their lease. That means that they kept them in great condition and performed maintenance when it was needed. This helps to make sure that your copier is working before you perform your first job.
Give us a call today if you are interested in getting a used copier for your business. We are excited to get you the used copier you need from trusted brands like Xerox. Give us a call today at Kansas City Copier for the best selection of used copiers in Missouri.