Light Production For Any Business
Business owners in Kansas City who operate in certain sectors know that high-quality and colorful printed materials can often make a sale. These include boutiques, travel agencies, graphic design firms, marketing agencies, and even gourmet restaurants that make constant menu changes. The Ricoh SP C352DN color LED printer can satisfy full-color printing needs with quality resolution.
As an LED color printer, the Ricoh SP C352DN does not feature as many moving parts as a laser printer, thus making it more affordable and durable. In essence, the SP C352DN is a light-production printer with an output of 30 pages per minute and a maximum resolution of 1200 x 1200 dpi. If you are taking multiple trips to a FedEx Office each week, the SP C352DN lease contract would make things more convenient and affordable for your business. It is perfect for brochures, posters, stationery, envelopes, custom packaging, booklets, and even banners,
Versatility
The versatility of this printer starts with its supported paper sizes, which range from postcards to envelopes and from letters to 8.5″ x 49.6″ banners. Glossy paper and heavy card stock are also supported. When all standard, bypass, and additional trays are enabled, the SP C352DN can handle up to 2,100 sheets of paper. Energy efficiency starts with a low-power consumption mode, as well as an integrated sensor which powers down the printer when you turn off the office lights at the end of the day.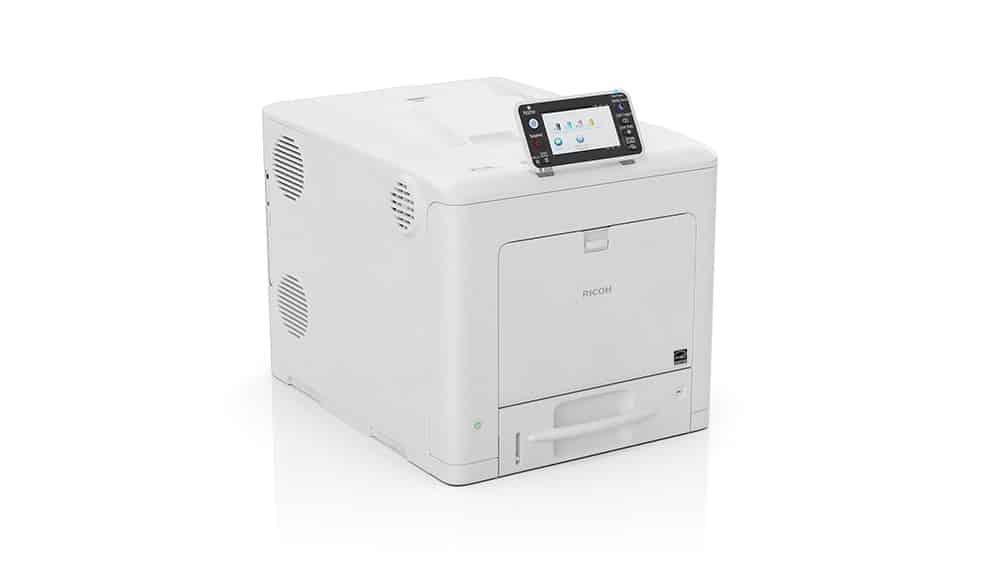 Secure Access
If your company prints materials with sensitive information, the SP C352DN can be equipped with a Data Overwrite Security System. This will delete all data left in the hard drive in case of a physical theft or data breach incident. A contact-less card reader to control access can be easily attached and configured, plus, all print jobs can be tracked and filtered by employee. You can also set up a temporary printing account for guest users.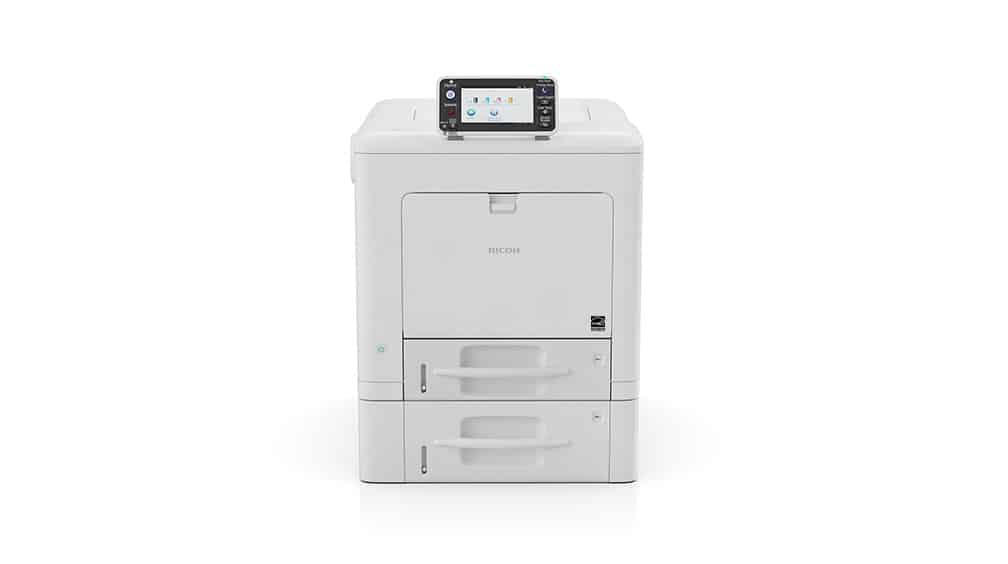 Wireless and Mobile Printing
This LED color printer features a touchscreen display where you can set up operational shortcuts to get certain jobs done quicker. Wireless printing can be enabled with WiFi Direct by default, but you can also adjust the settings to print from mobile Android and iOS devices.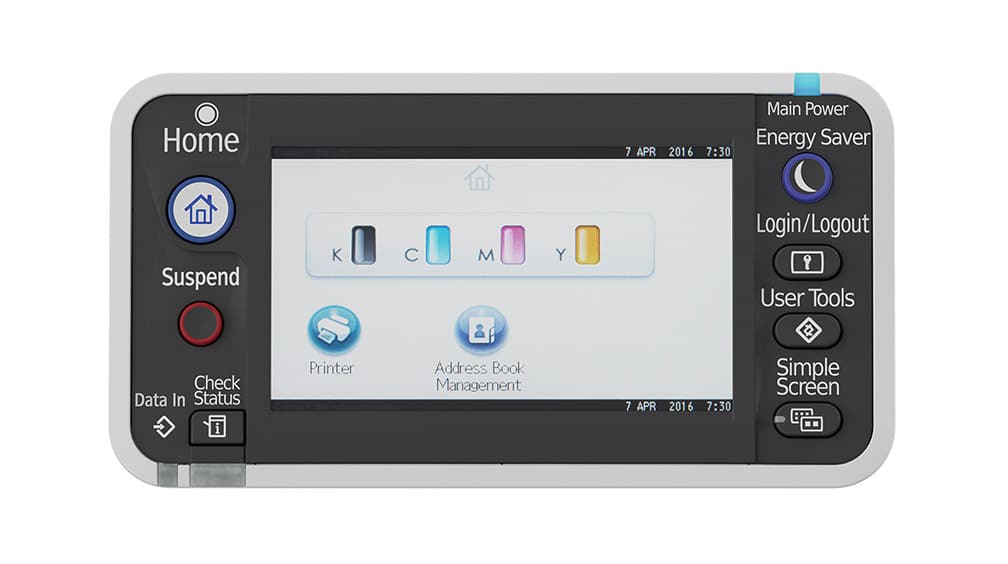 To learn more about this or other Ricoh copiers and printers, call Kansas City Copier today!