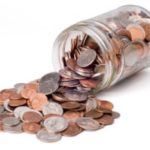 The Top Benefits of Leasing A Copier

A copier is something that your business needs if you frequently scan, print and copy documents. You may think that it is best for you to buy a new copier. However, copier leasing may be the best option for you. There are several reasons that you should consider leasing a copier.
Save Money
There are many costs associated with having a copier. For example, you will have to pay for the ink and paper. However, the biggest expense is the copier itself. It is a lot cheaper for you to lease a copier than it is for you to buy one. You will only have to pay a small monthly fee each month. That is why it is the best option for people who are trying to save money.
Taxes
Tax time can be a stressful time for businesses. The main reason that people stress about tax time is because most businesses in Kansas City have to pay taxes. Fortunately, if you lease a copier, then you can save money on taxes. You can deduct the depreciation that the copier suffers.
The amount that you will be able to deduct can vary. You can deduct up to 40 percent of the price during the first year and 25 percent during the second year.
Latest Features
People like new copiers because they come with the latest features. If you lease a copier, then you can get one with the latest features without having to spend a lot of money. The extra features can help boost productivity. This can potentially help you make more money.
Try Out Different Models
You may not know exactly what you are looking for. One of the advantages of leasing is that it gives you the ability to try out different models. You can also get copier support if you have an issue with the copier. Additionally, you can lease another copier as soon as your current lease has expired. This is another way that you can save money by leasing a copier.