If you need a powerful office machine that connects your office like never before then you should consider the Xerox WorkCentre 4265 for your office. The WorkCentre 4265 offers the ability to flawlessly scan, email, print and copy with the confidence guaranteed by Xerox. If you choose the WorkCentre 4265/XF or the WorkCentre 4265/X then you will also have access the faxing abilities.
The large 7-inch touchscreen allows you to choose workflow tools and scanning with greater ease than ever before. The intuitive design will allow you to get the jobs you need done with ease and confidence. You can also get more done, more quickly with the lightning fast WorkCentre 5265 boasting print speeds of up to 55 pages per minute.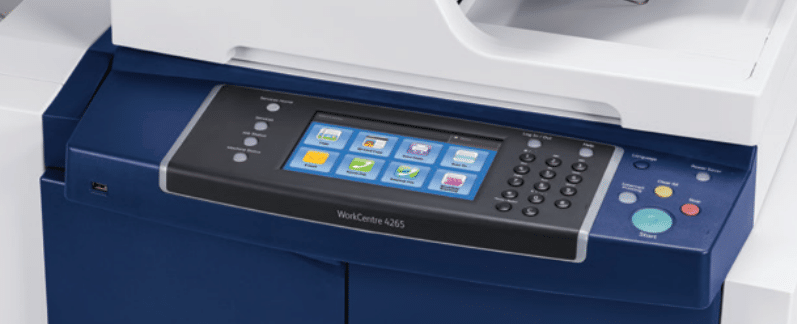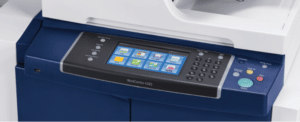 You also get a much higher monthly duty cycle on the WorkCentre 4265 than most office machines. The WorkCentre 4265 can handle up to 250,000 images each month and offers print resolution of up to 1200 x 1200 dpi.
You will have the ability to store all you need to with access to a 320 GB hard drive and processing speeds of 1GHz. You can get your first copy out in as little as 5 seconds and get a print in as little at 8 seconds.
The WorkCentre 4265 comes with a duplex automatic document feeder that holds 100 sheets and comes with Adobe PostScript. The list price is around $3,532 and comes with a Xerox one-year total satisfaction guarantee.
The WorkCentre 4265 is a powerful printer that features mobile printing to maximize your productivity and connect your workforce. If you think that the WorkCentre 4265 is the right copier for you then give us a call today. At Kansas City Copier we offer the best deals in Missouri on copier leases