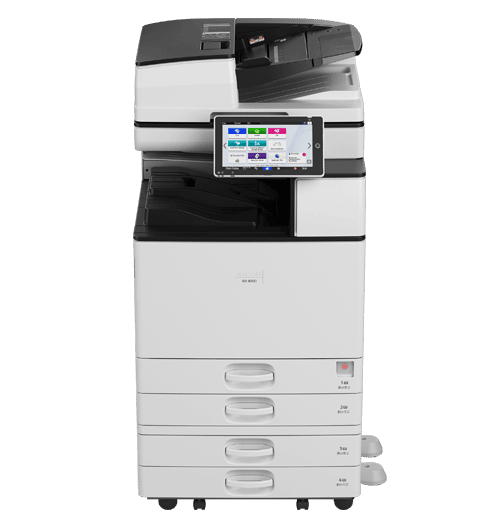 Are you in the market for a new printer or copier in Kansas City? We have products which will help you make the most of your technology. When you are looking at a copier, you need to know the company you are working with can help take care of the copier both now and in the future.
We have copier technicians all around Kansas City and we deal with multiple manufacturers to ensure you get the options you need.
Some of our partners include:
Ricoh, Sharp, Canon and Kyocera
Now, why would we want to have 4 different manufacturers we commonly work with? The answer is simple, every customer is different and you may need some customization for your your solution.
We have Ricoh copiers in Kansas City, which is one of the most popular brands. Ricoh copiers are not for everyone though, others may prefer a Canon copier or a Kyocera copier, or a Sharp copier. Once we understand the application you are needing the copier for, one of our sales professionals will guide you to find the best copier for your company.
We work with many manufacturers because we find each partner brings unique solutions and we want to be sure to cover as many of our clients as possible with the very best technology on the market.
If you have questions about why you would choose a Canon copier or a Kyocera copier or a Ricoh copier or a Sharp copier, these are the questions we love to answer.
We can get you a copier quote today and we can even buy out your existing lease in many circumstances. Give us a call, let us know what you are trying to do, and we will match you with the perfect copier for your Kansas City business!