When looking for a copier for your business in Kansas City, look no further than Kansas City Copier to help you find the perfect copier for your business. We carry only the best Kyocera copiers that will take your business to the next level.
Kyocera is one of the most trusted names in copiers and printers in the world, and we offer a wide variety of options that will exceed all of your expectations. No matter what type of copy and print problem you may foresee in your future, we can make sure that your Kyocera copier will be able to tackle the problem with ease.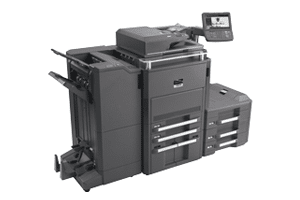 Whether you are in need of a high performance, multifunction color copier that can complete photo quality prints, or just need a fast and reliable black and white copier, we have the solution for you.
Other copier dealers will pressure you into buying unnecessary options in order to pad their bottom line. At Kansas City Copiers we only care about helping you find the best Kyocera copiers for your needs. Your satisfaction is our goal, not trying to trick people into buying expensive and unnecessary equipment.
We have worked alongside a variety of businesses and know what it takes to aid in your success. We have technicians to help you with any problems you may encounter along the way, and we will stay by your side every step of the way.
If you are tired of feeling alone in your search for the best Kyocera copier, then please contact us at Kansas City Copiers and we will help take away your copier stresses.